Name The Hot Tub Lady Duck
Feb 26, 2023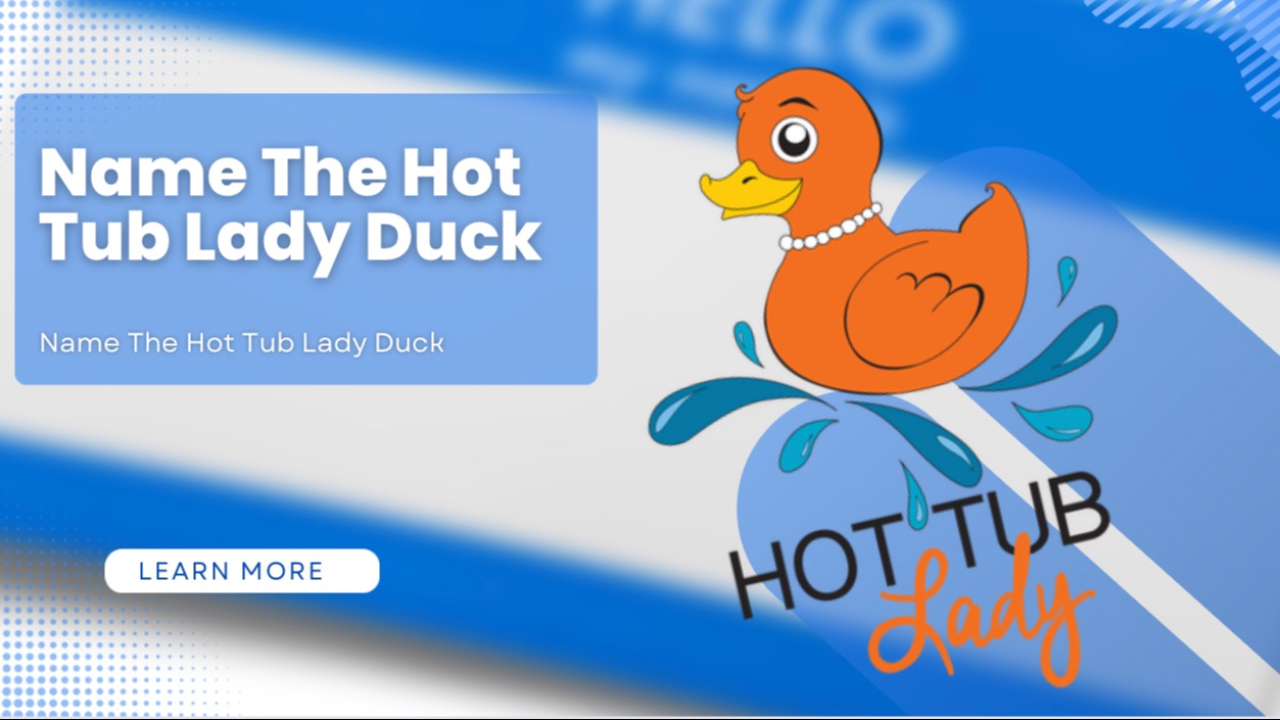 The Hot Tub Lady Duck is Ready to be Named!
Attention Hot Tub Owners! The time has come for us to bestow a name upon the iconic, orange rubber duck that has been Hot Tubbing since 2003. That's right - the beloved mascot of The Hot Tub Lady needs a name and we are giving you the chance to pick it! We have narrowed down the choices to 8 names and we will be holding a bracket-style tournament throughout March. Whoever casts their vote for the winning name will enter a drawing for some amazing prizes!
How do I enter?
It's easy! All you have to do is follow @thehottublady on Instagram or Facebook or YouTube and cast your votes each week in March when we post updates about our tournament on those platforms. You can also subscribe to our newsletter on our website http://www.thehottublady.co if you want to stay up-to-date with all of the news surrounding the competition.
The top 8 names were chosen based on popular suggestions from followers and subscribers, so don't forget to thank them for their contributions. Now let's take a look at this week's matchups. In one corner, we have Saul T. Quackery vs. Lucy; in another, we have Soaker vs. Bubbles; we also have Purgy vs Wendy; and finally, it's Relaxa vs. Pearl. Who will win these matchups? That's up to you hot tub owners out there - get ready to cast your votes!
We know that everyone loves Hot Tub Lady's iconic duck logo, so why not make it even more special by giving it an official name? Not only will you help us achieve that goal, but you are also entering yourself into a chance at some amazing prizes like an original Hot Tub Lady Rubber Duck and t-shirt, as well as a copy of the book 'Hot Tub Clarity - An Easy Guide for New & Frustrated Hot Tub Owners' by Jacque Johnson, The Hot Tub Lady So what are you waiting for? Check out more details here:Get ready to vote! Learn more here!
Conclusion:
It's time for hot tub owners everywhere to come together and give our beloved orange duck logo an official name! We know just how special these little guys are so why not make them even more special with a unique moniker that everyone can use when they talk about them? Follow along @thehottublady on Instagram or Facebook throughout March and cast your votes each week in our bracket challenge tournaments – whoever chooses the winning name will enter themselves into a drawing for some great prizes including an original rubber duck toy and t-shirt plus a copy of 'Hot Tub Clarity' Jacque Johnson The Hot Tub Lady (a $18 value!). What are you waiting for? Let's get quacking!